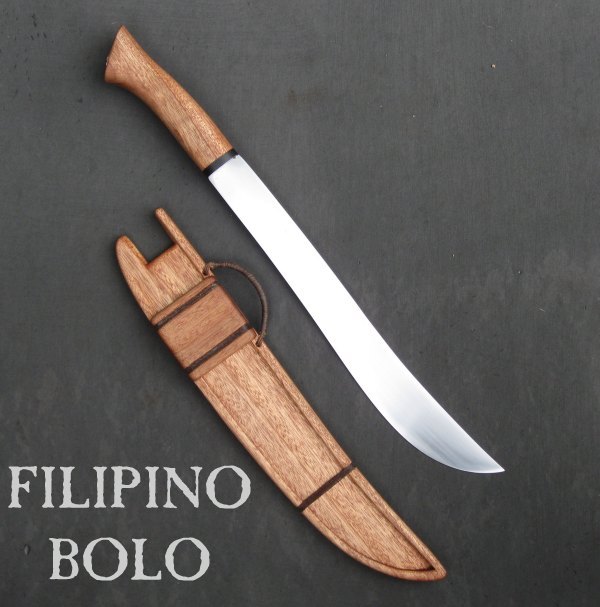 The distal tapered blade of this knife is hand forged out of leaf spring and differential
tempered. The hilt is made of hammered copper, African Blackwood, and south east
asian hard wood. The half scabbard is made of the same wood as the grip on the knife
and is lashed together with waxed twine and designed to let the blade dry and help
prevent rust. The suspension loop is wound waxed twine.

Dimensions

Length
Blade: 12 1/2 in (32cm)
Thick: 1/4 in (6mm)
Overall: 17 3/4 in (45cm)
Sheathed: 18 in (46cm)

Weight
Knife: 10oz. (284g)
Sheathed: 13oz. (369g)

Balance point: 3 1/4 in (8cm) forward from bolster.