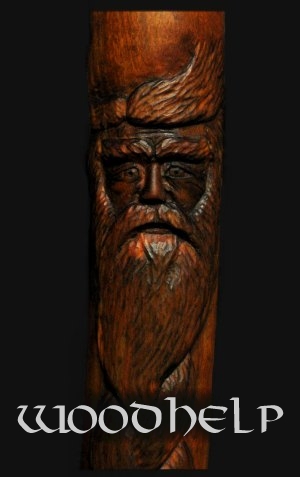 Cudgel in strife,
Crutch when you sway,
Lightening your burdens,
And keeping your way,
I am Woodhelp
And trustworthy I be.


Dimensions

Length
Overall: 60 in (152cm)
Weight
3 lbs. (1.36 kg)

This staff is of hand hewn maple with an ogam inscription burned in.
The bottom is fire hardened and shod in copper and brass. The sling
is crafted of harness leather with calf lacing.