Crafting the Messer

Wherein Ben invites you to watch the process of crafting a German Grosse Messer.
I will be updating this page during the process, check back soon.
Enjoy!




Rough sketch. You can see the secondary knife in its sheath on the side of the
main sheath.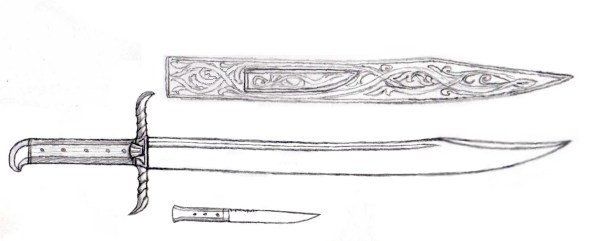 In this sketch you can see the porportions have been corrected and the "war nail"
has been added. The overall dimensions, give or take some are,
Blade:24 in, overall 30 in.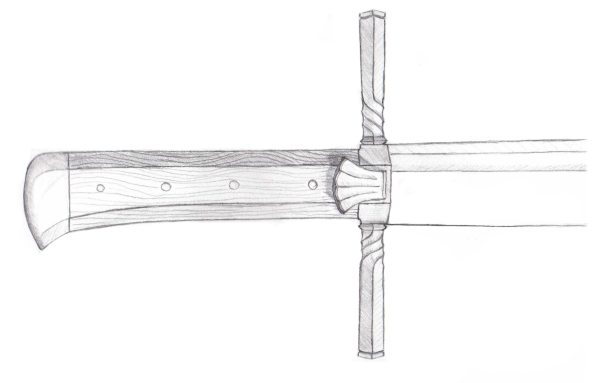 Here is the working sketch of the hilt. I decided to go with a more historical
design on this piece.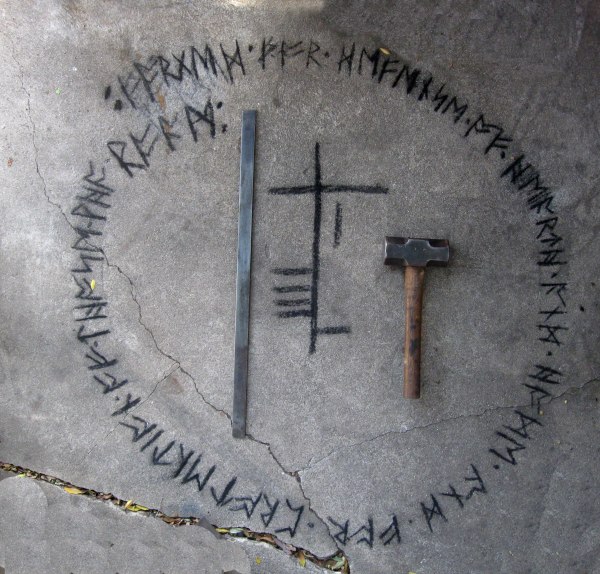 Here is the billet, of 8670M steel and the invocation on the floor of my forge.
The text is:
Forged for defense of hearth and home,
And for protection of those who roam.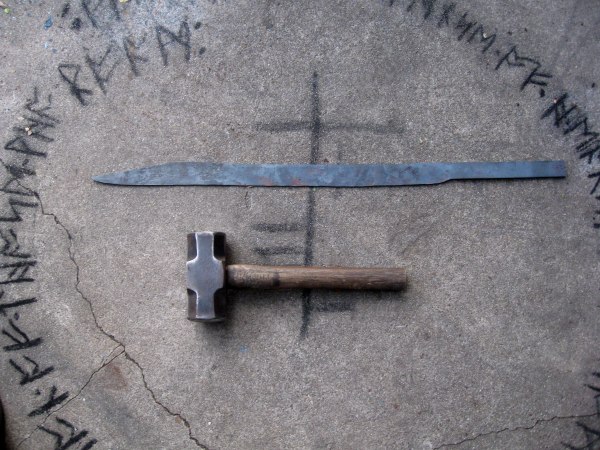 Here is the blade after the first day of forging.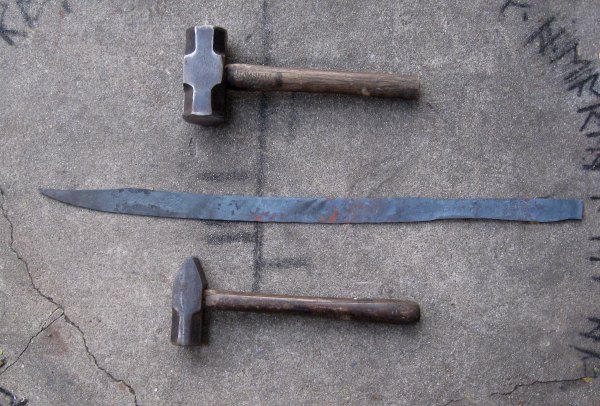 Here is the blade after forging. You can see the extra steel at the botom of the grip
which will be the rivit for the pommel.




More comming soon.
HOME AVAILABLE PAST WORK THE PROCESS PHILOSOPHY DEDICATION
CONTACT LINKS
All images and text
© 2009 Ben Potter