Gallery links

Swords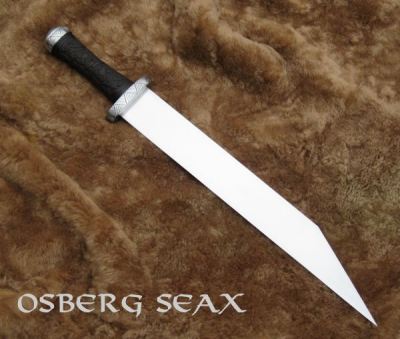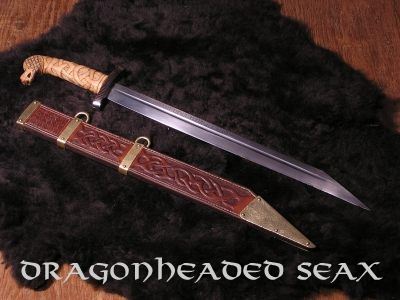 Knives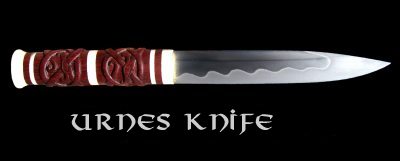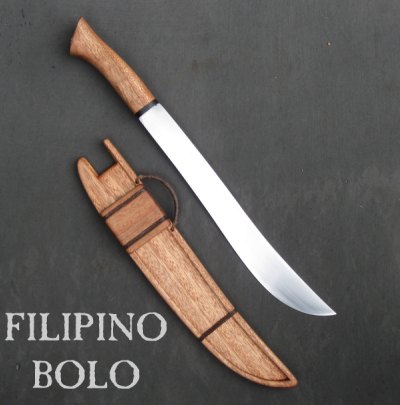 Staffs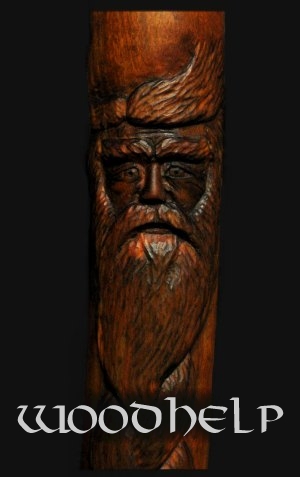 Gallery









Boar Tusk Dagger

Overall length 8 in (20 cm)

Blade: single edged, differential tempered 1095, ethced.
Length 4 in (10 cm)
Width 1 1/8 in (2.8 cm)
Thick 1/8 in (.3 cm)

Handle: Pewter, hand carved and burned Black walnut.
Ogham enscription in Irish.
Length 4 in (10cm)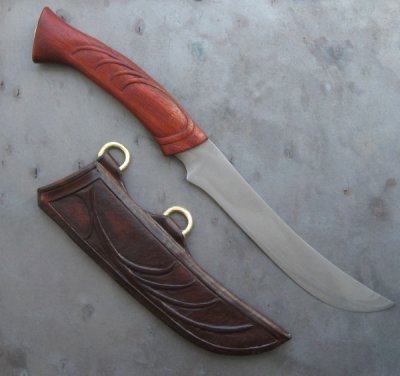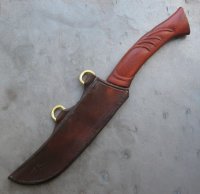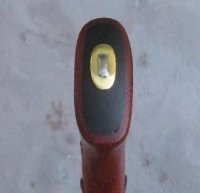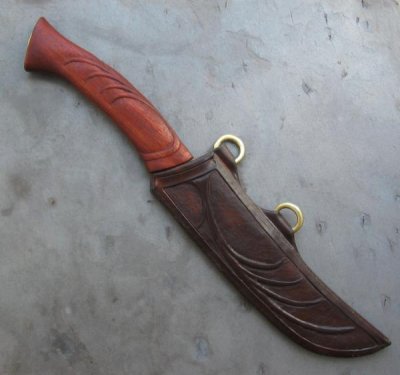 The Dunadan

Overall length: 13 1/2 in.
Knife length: 13 in.
Balance Point: Top of handle
Blade: Edge-quenched 1095
Length: 7 in.
Width: 1/8 in.
Handle: Bloodwood, Brass,
African Blackwood
Sheath: Saddle Leather, Brass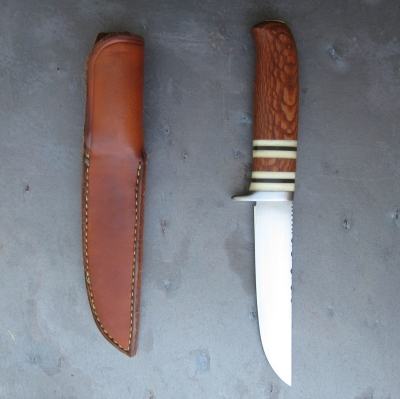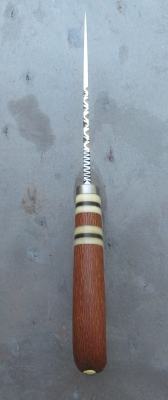 Scandinavian Style Utility

Blade: 4.5 in. Marquenched 1095
Handle: 4 in. Lacewood, Bone, and Cattle Hoof.
Sheath: Handstiched saddle leather.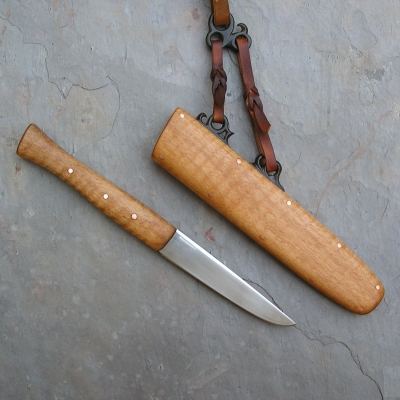 Full Tang Saxon
This knife was designed after the belt knives worn by the Saxon warriors,
forged out of file steel, with curly hard wood, and hand carved horn fittings.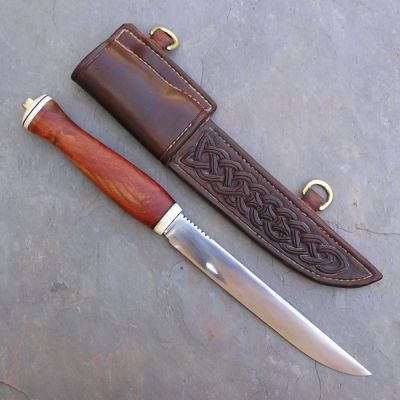 Celto-Norse Working Knife
This knife features file steel blade, bone mountings and a handformed saddle leather
sheath. The knife measures 12 in (31cm) with a 7 in (17cm) blade. The carving on the
sheath is a combination of the Norse ring-chain and Celtic knot-work.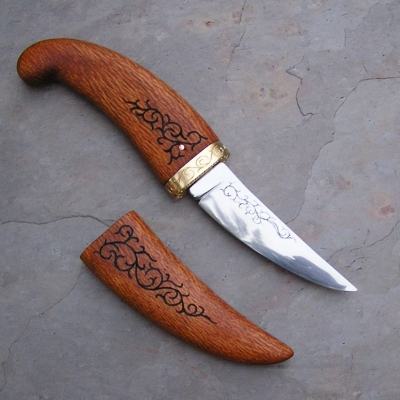 S-Curve
The 3 ½ in. blade is handforged of file steel and features handcut engraving on one side.
The brass bolster has decorative punch work on the face, and is engraved around the sides.
The handle and scabbard are crafted out of Lacewood and burned with the same design as on the
blade and bolster. The handle is offset so that when you tuck it in your sash it lies flush.
The measurements are:
Knife 8 ½ in. (21 cm.)
Knife in Sheath 9 in. (22 cm.)